Our big CD release party was all we hoped for and more! We packed Gravity Records with smiling faces, Wilmington Wine provided some excellent libations, Sugarheart Foundation was there with some sweet raffle items, and the band sounded superb! Thanks to Cynthia Cooke for the stellar stage set up and to audio engineer Karen Kane for making us sound our absolute best! Thanks to Melanie Graham for serving as our mistress of merch and to Nyla Cione of Cione Pro Studio for the awesome stage lights! And thanks to opening act and folkstress extraordinaire Crissie McCree!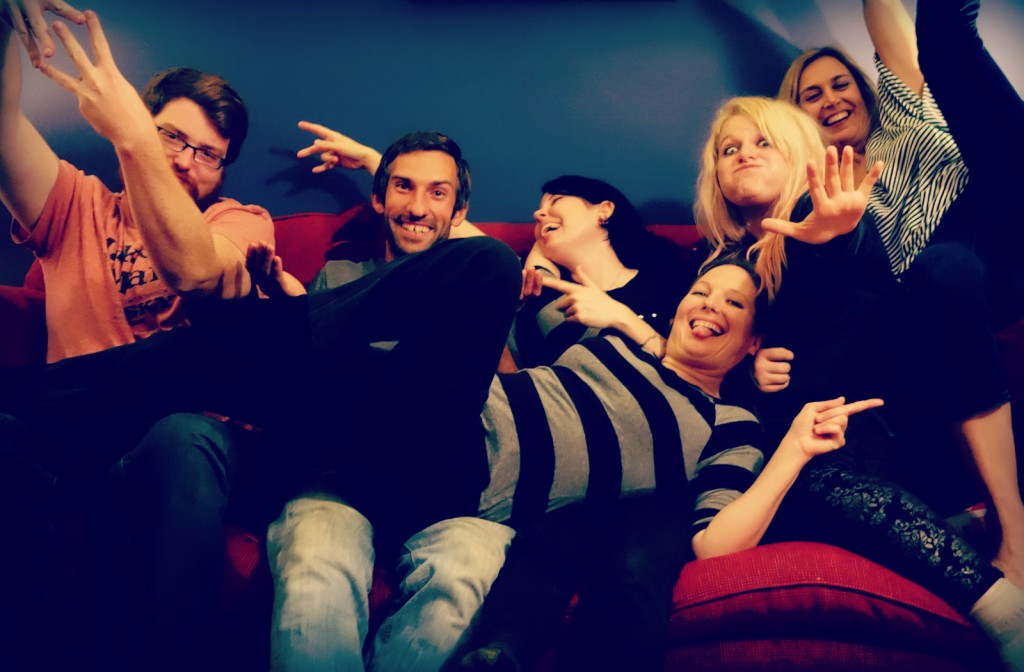 It was an incredible moment, after all of the planning and flyering and practicing, to completely rock the stage with a talented group of musicians in front of a room full of family and friends. Speaking of our talented band, here they are (from left to right): Bass in your face Graham Wilson (check out his brand new band Euphio); percussionist and home brew aficionado Nick Simon (we borrowed him from his primary band Stray Local, check them out); guitar goddess and pointing enthusiast Sue Cag; vocalist and guacamole expert Kim Dicso; pianist, backing vocalist, and attentive conversationalist Dylan Linehan (she released her first album Pericardium earlier this year and plays all over Wilmington and beyond, check out her website); backing vocalist and interpretive dancer Leslie Wiegle.
Thank you to everyone who made this event a success. We'll post video soon, but in the meantime enjoy the pictures!