Hey everyone! Sue is making magic in the studio as we speak. I'm making sure she stays warm, sane, and remembers to eat. We'll switch roles in a few days. As we continue to work on the new album, slated for release sometime this summer, we're also preparing for upcoming shows in our hometown.
On April 9th, we're going to be unveiling some of our new songs for the first time! We'll be at our favorite cozy living room venue Ted's Fun on the River with touring singer/songwriter Eli Conley. You don't want to miss this one. Eli is extremely talented and will be traveling all the way from California on tour! And we'll be playing a soft, nuanced set that is guaranteed to give you the feels. Here's the Facebook event: https://www.facebook.com/events/787510421286156
Stay warm, wherever you are! The thaw is on its way!
~ Kim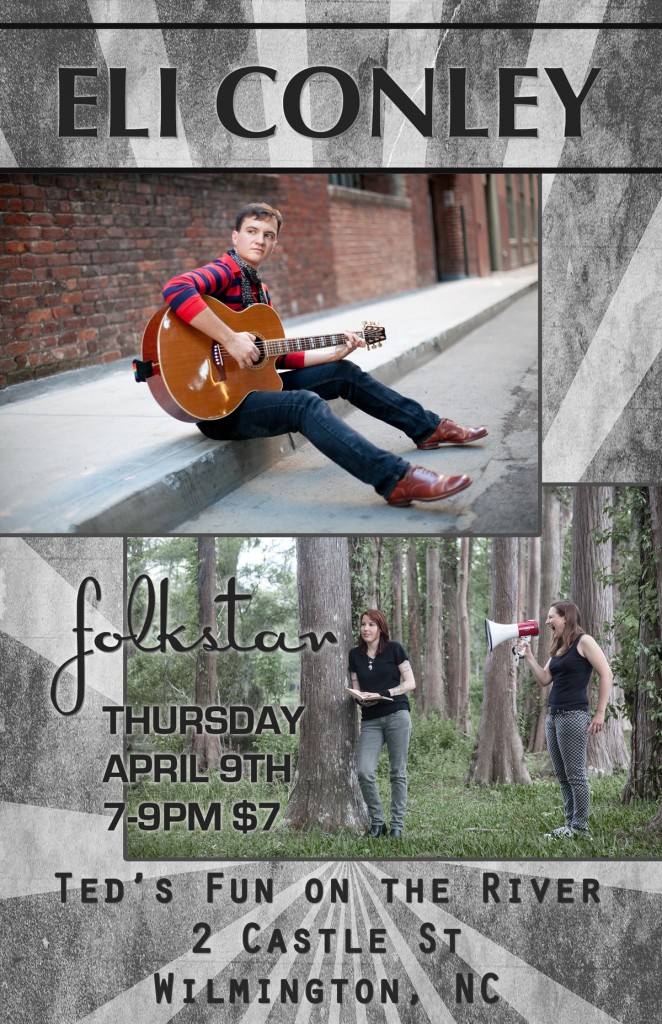 Folkstar opens for Eli Conley at Ted's in Wilmington on April 9th, 2015!