We've started to add some things to the calendar for spring 2016!
On Saturday, March 12, we will play a show at Fermental Beer & Wine in Wilmington, NC. This will be our first show since the new album came out in September! Weather permitting, we will be performing on the outdoor stage. 8-10pm. FREE. Well-behaved pets and children are welcome at this all ages show. See the Facebook event for additional info.
Folkstar will play for the first time in Greenville, NC on Saturday, March 26th, as part of an indie showcase at Crave Restaurant. We will be joined by Christy Snow, Heather Rogers, and Someone's Sister. Show begins at 7pm. More details to follow, but get it on your calendars now, Greenville peeps!
We are also pleased to announce we will once again be participating in the Benefit for InterAct at Deep South the Bar in Raleigh, an annual event to raise money and awareness for InterAct of Wake County. InterAct is a nonprofit agency providing support to victims of domestic violence and sexual assault. NC Local Music does an awesome job putting this concert together every year and we are thrilled that we've been invited back. There will be prizes, and of course great live music. Show begins at 7pm. Check out the Facebook event.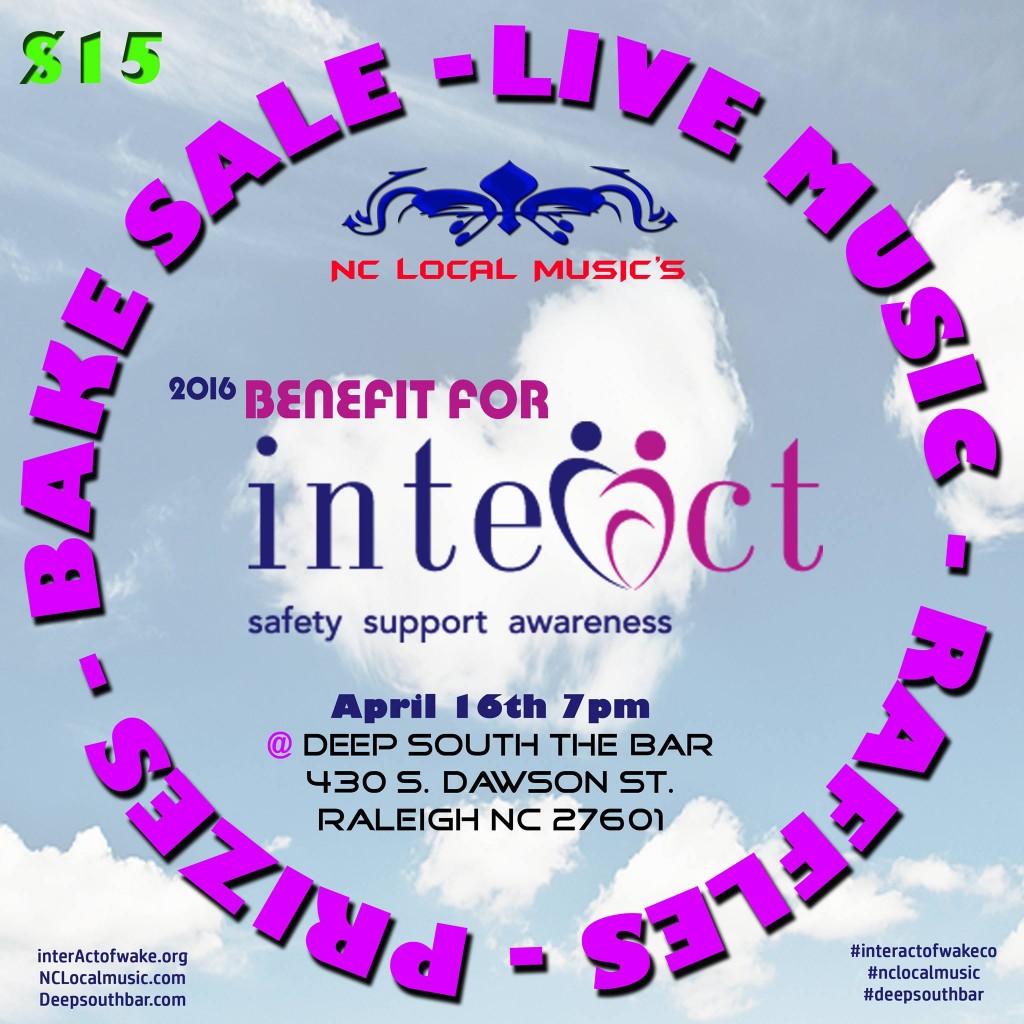 More things to come! In the meantime, you can still get Treelines and Skylines (as well as our other two albums Loud and Clear and Emotional Bootcamp) in our online store, through digital retailers such as iTunes and Amazon, and locally in Wilmington at Gravity Records and Old Books on Front St. Follow us on Spotify and add us to your playlists. And don't forget to order a custom print of Sue Cag's amazing painting that went on to become the cover for Treelines and Skylines!