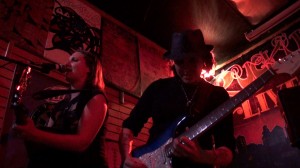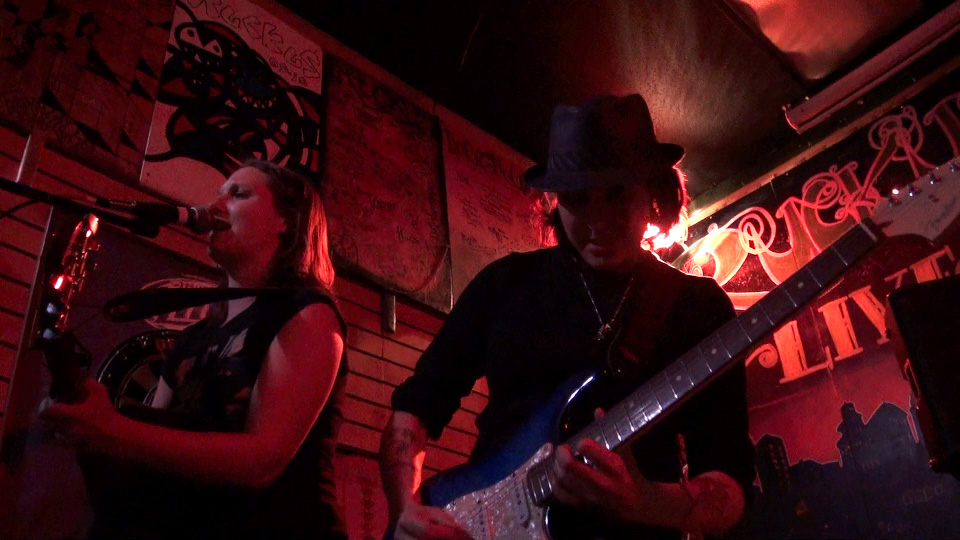 We had another amazing trip to Raleigh last weekend. Friday night, we rocked the house at Ruckus Pizza and Bar. The crowd was even better than last time! Much thanks to everyone who came out to see us and who danced and sang and jammed out to our songs. Also, thanks to the girl who gave us a shout-out on the blackboard in the back!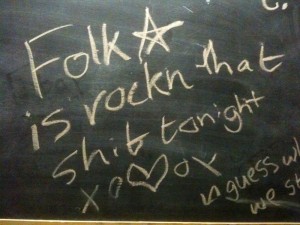 We rolled into Burlington around 3am where we stayed with a friend (thanks, Sarah!).  Saturday night, we played the awesome stage at Berkeley Cafe for Woofstock, to benefit the Gimme Shelter Foundation. If you live in the Raleigh area and would like to donate money or pet supplies, please contact them!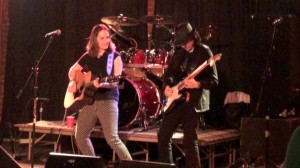 We dug that all of the bands played mostly original music, and they were all really nice to boot. We exchanged CDs with Jason Adamo, who had an amazing soulful voice and a warm personality, and Debbie Liske, who sang two songs with all her heart despite the fact that she was rendered almost voiceless due to illness. Nice to meet you both, and props to E-train, Damn Fine Coffee, and 5 Speed  – check them out, they're all great!
Also, Gimme Shelter founder and event organizer Monika Jaymes is also a talented musician in her own life. Give her some love on the interwebs as well!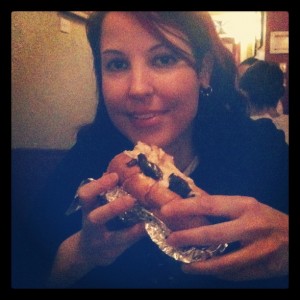 One more thing: if you're in Raleigh looking for some crazy delicious eats, check out Remedy Diner. We literally ate there all weekend (we finished the last of our leftovers as we made our way back to Wilmington late night). They have an impressive menu of comfort food, including a large selection for us vegans!