We'll be up in Raleigh this Saturday (April 27th) performing twice in one day!
First we hit the stage @2:20pm at the Pour House Music Hall during a huge day of bands, raffles, and speakers all to benefit Interact of Wake County. Later in the evening @9pm we'll be performing a longer set at Brewmasters. We'd like to see you at one or both events. Please come chat with us after our sets!
Event Info:
Pour House Music Hall Interact Benefit
Brewmasters Interact Benefit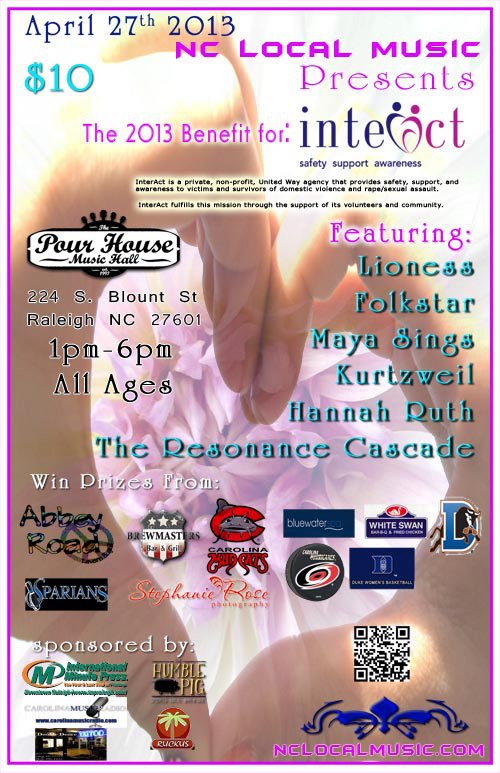 We'll be performing two shows in Raleigh this weekend – April 27th!