Folkstar's debut album Emotional Bootcamp is available now for purchase and download!! Emotional Bootcamp is a full-length 10 song album of folk-rock fury. The debut album was recorded over the winter at Karmic Fury Records and mixed by Karen Kane at The North Bend Room. The songs range from the catchy radio-friendly "Twilight"; hard rockin "Temptation"; singer-songwriter "Cards and Letters"; lyrically folky "Hurried to Leave"; upbeat triumphant "After All"; personal and political "Beggar's Plea"; new alt-country "Gone"; graceful pop "Reign Falls"; to the more electronically sonic "Hug Me Up" and "Everything You Need". There's definitely something for everyone.
Folkstar decided to go a little old school with the physical CD, while avoiding the use of plastic. Purchase a quality physical CD and you receive a fancy 6-panel CD eco-wallet with photos of Folkstar and the authentic lyrics to all of the songs on the CD!!
Folkstar is grateful for our friends, family, and inner strength that made this dream a reality. Check out the amazing new album now!!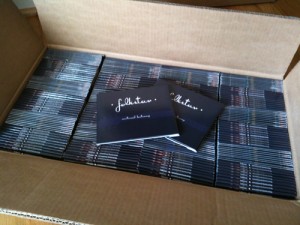 Folkstar's Debut Album Released!