Folkstar is currently at work on their third album Treelines and Skylines AND performing at the upcoming Karen Kane Music Festival, a huge concert / party for women, queers, and allies, with proceeds going to medical expenses for audio engineer Karen Kane who is battling non-alcohol liver cirrhosis. That's right, our Karen Kane, the very same audio engineer who mixed our first two albums Emotional Bootcamp and Loud and Clear.
Join us for this awesome concert / pool party right here in Wilmington – get your tickets today at http://karenkanemusicfestival.com.
Find out more info on Facebook at https://facebook.com/events/818778394905791.
Headliner: Nashville's Morgan Myles.
Heather Rogers, Chris James, Folkstar, Nyla Cione, Vanessa Lynch, Laura McLean and Nina Repeta will also be taking the stage. You will not want to miss this event!
Bring your beach chairs, blankets and bathing suits as we hang by the beautiful Watermark Marina! Yes, they have a pool! Ladies…try to keep your tops on! 🙂 Limited number of VIP TICKETS available at $100.00 (unlimited beer and wine) – Designated Covered Lounge Area.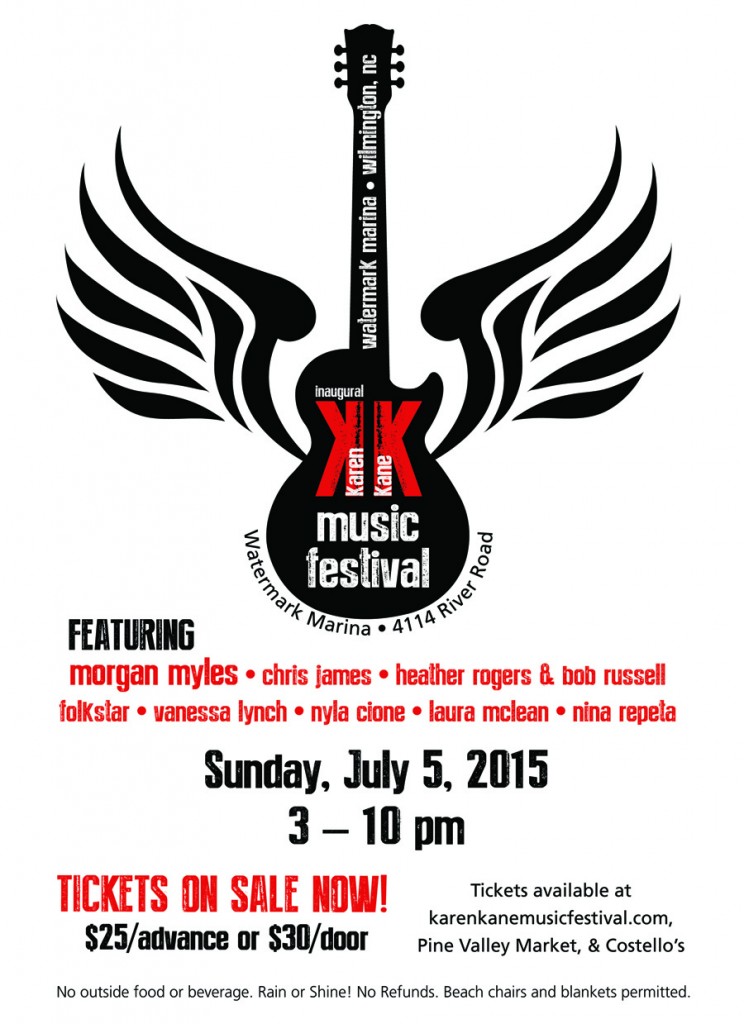 Folkstar performing at the Karen Kane Music Festival