Folkstar will be opening for Roy Zimmerman Thursday, March 31st! Get your tickets now: Roy Zimmerman with special guest TICKETS.
ROY ZIMMERMAN: THIS MACHINE
What can one person do about climate change, torture, racism, gun violence, fracking, Congressional ineptitude, ignorance, war and greed? Write funny songs, says Roy Zimmerman. "This Machine" is ninety minutes of Zimmerman's hilarious, rhyme-intensive original songs. His songs have been heard on HBO and Showtime. He's shared stages with Bill Maher, Robin Williams, Ellen DeGeneres, John Oliver, Kate Clinton and George Carlin. He's been profiled on NPR's "All Things Considered," and he's a featured blogger for the Huffington Post.
FOLKSTAR
Folkstar fearlessly creates music of substance focusing on environmental and social justice issues. Folkstar's latest album Treelines and Skylines explores the disunion between "nature" and human fabrication and not only includes songs about trees, but also about the fallacies of city life and human self-importance, aging and our medical culture, freedom and travel, love and renewal, a musician's hard choices, death with dignity, racism and war, and losing a parent. One part folk songstress and one part rock guitar virtuoso is rockstar with a twist: Folkstar.
What: Roy Zimmerman with special guest: Folkstar
When: Thursday, March 31st, 7pm
Where: Unitarian Universalist Fellowship of Wilmington
(4313 Lake Ave, Wilmington, NC 28403)
Event Link: https://www.facebook.com/events/1681390108745457/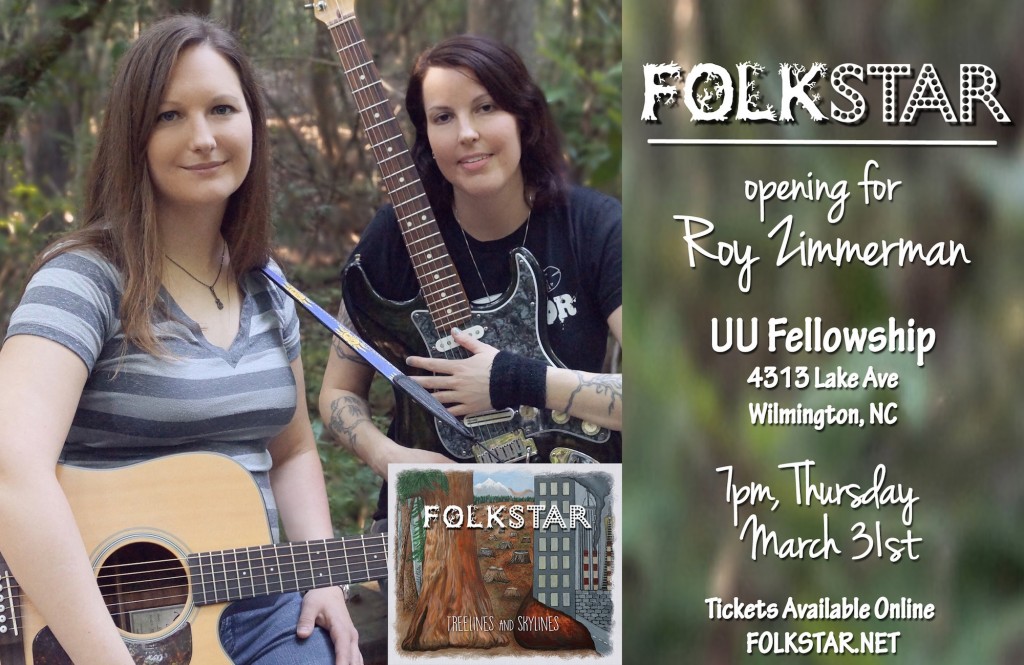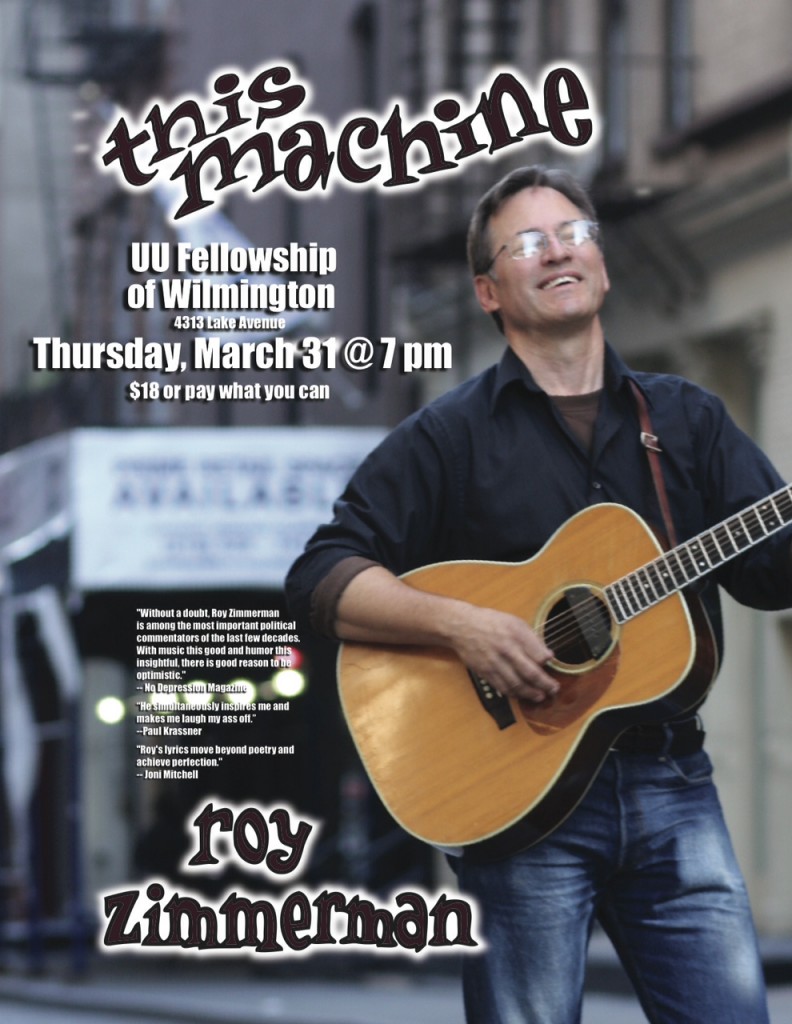 Folkstar to open for Roy Zimmerman